Liberty Hill | Austin
Serving Bertram, Blufton, Burnet, Cedar Park, Georgetown West, Horseshoe Bay, Johnson City, Kingsland, Lago Vista, Jonestown, Leander, Liberty Hill, Llano, Marble Falls, Lampasas, Round Mountain, Spicewood, Round Rock and Georgetown
ABOUT THE LIBERTY HILL TEAM
United K9 Academy Liberty Hill. The growth of Liberty Hill community warranted the expansion of a United K9 Academy and a local office. Our franchise owner, Jenn is an avid Jeeper and works with the Jeep community to give back with events, donated services and discounting for her Jeep community. The Liberty Hill Office will be serving families in Cedar Park, Leander, Marble Falls, and surrounding areas. Their team of Elite Trainers can help you with any dog training or behaviors needs. Training programs offered are: Service Dog Training, Basic to Advanced Obedience, Board and Train programs, and Puppy Training. The staff is trained in The Science of Animal Learning Theory, K9 First Aid, and Animal Behaviors and much more. For more information check out the trainers below and fill out a contact form.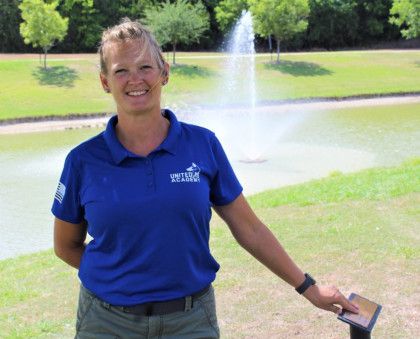 JENN CARRIER
Franchise Owner
As a young girl it was evident that dogs were going to be a big part of my life whether it was a multitude of residents dogs or involved with animal care, volunteering or training. As life goes on, your dream remains but the ability to provide an income for your family quickly takes precedence. I was blessed with 3 beautiful sons and dedicated my young adulthood to raising great boys, all of which are obviously just as in love with dogs as their mom.
About 15 years ago, I had my first experience with adopting a dog from a rescue league for Rottweilers. Gus was a wonderful addition to our family and became just the beginning on my work with fosters. After that adoption, I did some transports of foster dogs from Tennessee to Massachusetts, this began the my volunteer work. The kids were still young and the daily grind of my 8 to 5 continued. I moved to Texas in the summer of 2010 and shortly there after began volunteering at a local adoption center. I routinely took in foster pups, dogs, kittens and cats to give them an "In Home" environment while they grew to the age that they could be fixed, chipped and up to date on all shots for adoption. I worked with their media team to do local interviews with news stations to promote pet adoption, the adoption center and events related to both. I quickly realized how much I had to give and how much I missed working with dogs.
For a few years I watched friends' pets, helped place and re-home dogs in need, counseled on basic training techniques and continued my foster work. In 2016 I launched my own little service of "in home" dog boarding. It rapidly took off and I had more dog clients than space. 2017 was the year that I decided I needed a bigger house and more land to grow my business. It was not too long after I bought my new home that I realized a big change was needed. I wanted to focus solely on my business, so I did what any sane person would do, and quit my comfy 9-5 salaried position to work and train dogs every day. I have had dogs as far back as I can remember; read and watched everything possible to learn more about dog training techniques, foster programs, dog breeds, AKC programs, veterinary medicine, holistic pet remedies and anything else I could get my hands on. I knew however, that I needed to learn more.
I needed to find someone that had worked in the industry and could give me real experience, someone that could mentor me and teach me what I could not read in books. In my search I was introduced to Craig Hanna, Founder of United K9 Academy, LLC. He was as so patient and knowledgeable, I knew that he was the person to fill in the gaps for me and teach me what I needed to know to open my own UK9A. I have since become a certified trainer with UK9A and entered into the business as a franchise owner. My UK9A location provides training services for, Liberty Hill and surrounding areas. I now have my dream job! Working for myself, training dogs and helping my clients to have well behaved, healthy, happy pets.
VERONICA DESSUS
Veronica was born and raised in Central Texas. She is an avid hiker, pet photographer, and loves Jeeps. Her passion for animals has lead her to become a dog trainer and a volunteer with Texas Humane Heroes. Veronica has four plus years experience in small animal care as well as two years experience in training. She resides in Harker Heights, TX, with her daughter and two Dutch Shepherds, Ripley and Weezer.
HANNAH HART
Trainer
I have had a lifelong love of animals, growing up on a ranch working with horses, cows and dogs. I currently have three Labrador Retrievers - Bess, Dally and Sterling. After raising a litter of Bess's puppies, I really was eager to have a comprehensive knowledge of dog training. I am grateful to have met and begun working under Jenn at United K9 Academy in the Winter of 2021 where I can get hands-on training experience. Knowing how much joy my dogs bring to me, it's always been my desire to not only have a well trained dog but help others as well. It is exciting to see dogs' intelligence and how they can excel in training, love the experience, and connect on a new level with their owner.
BRANDEN HERNER
Trainer
Growing up on a cattle ranch I learned the importance of training your dog. From herding and livestock guardians to hunting dogs. After High School I left the ranch for "the city life" and was given a chance to work with shelter dogs teaching them basic obedience. A couple years later I started working at a training facility in Houston learning to train service dogs and home protection K9s. In that time I found that helping others and their furry friends bond and build a better life together was what I wanted in life. It is an amazing feeling seeing the joy it brings the household. Nowadays I'm back on a mini ranch of my own with a little group of working dogs, Hercules and Freyja the Belgian Malinois, Kodiak and Karen the Great Pyrenees, Graham the Australian Cattle Dog and my newest addition Gunnar the German Shepherd Obedience Demo dog!
PATRICK CARRIER
Trainer
Throughout my life I've been surrounded by animals of all shapes and sizes. I Can't think of a time in my life where we didnt have a dog, cat, or other animals. When I was about 12 my mom created her own dog boarding company and we had dogs in and out of our small house in the suburbs. While she did board dogs we also fostered puppies which led us to our first of many "Foster Fails". Who ended up being a Lacy - Pitbull Mix named Misschiff. I fell in love with that dog and sadly she had an accident which caused her to pass away, but at this point me and my mom had developed a love for these Lacy dogs. When I was about 16 someone surrendered a Lacy dog for supposed aggression. I didn't even have to meet this dog to know I wanted her in my life. That's how I ended up with my baby Nami who brings more joy than any one person can. I hate to see good dogs surrendered for problems that aren't permanent. My goal is to educate people about their dogs' needs and desires to create a good relationship with pups and owners for everyone to have a happy home with family and man's best friend.
CINDI KASPERSKI
Trainer
As a lifelong animal lover, I always longed to find a career that would be rewarding to both humans and dogs alike! Every dog is different so I strive to train a well-behaved and balanced canine. My motto is "Patience, persistence and PRAISE! I graduated from William Patterson University in 1999 with a Bachelor of Fine Arts Degree in Graphic Design. I spent 20 years creating and executing marketing materials and graphics, however, I was always inspired by Service Dogs! I immersed myself in learning all aspects of the pet industry from grooming to rescue and daycare to veterinary assistant. I ALWAYS came back to dog training! I earned my Obedience and Service Dog Certification from Elite K9 Academy in South Florida. I began perfecting my career with successes in medical alert, mobility, therapy, emotional support and drug detection. My credentials also include being an AKC Evaluator and Pet CPR certified. Together we can nurture that loving relationship between dog and owner!
Jacquelyn Helm
Trainer
I have always had a love for animals. I grew up with chickens, cows, horses, cats and dogs on a large farm in Iowa. I moved a lot as a child with my family and had so many opportunities to meet new animals throughout my youth, especially dogs. I soon realized I had a massive amount of love for canines in particular. Years passed and that love stayed with me. I had my daughter in 2020 and was frantically looking for a job but knew I didn't want to work in an office setting. I knew I wanted something where I could be me, be outside, be useful, and make a change for the better. In 2021 I just so happened to stumble upon my dream job. I had met Jenn and she was and continues to be an amazing teacher as I have finally accomplished a huge goal of mine. I was given a chance to learn hands-on the importance and purpose of training. In the last couple of years I have learned all about dogs, more than I thought was important or necessary to know. I have gained so much knowledge and the importance of well trained dogs and can't wait to help other dog owners learn and grow. I currently have 2 amazing dogs. My sweet Pitbull Ditch and my German Shepherd demo dog Smokey, and a Belgian Malinois puppy soon to come.
TRAINING
**Your trainer will discuss any additional required training equipment with you individually.**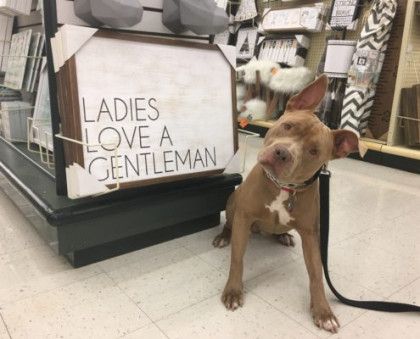 BOARD AND TRAIN PROGRAMS
Our board and train program will take place in the trainer's home and will allow for more one on one time between your pet and their trainer. During this time, you will receive updates on their progress.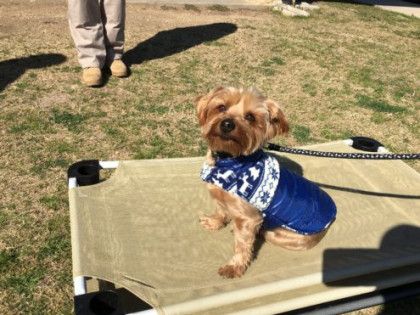 PRIVATE TRAINING PROGRAM
This 45-60 minute lesson is designed to help the handler (you) teach your own dog. During this time, the Dog Team (You and your dog) will work side by side with a professional trainer to get to the final goal that the dog team has set!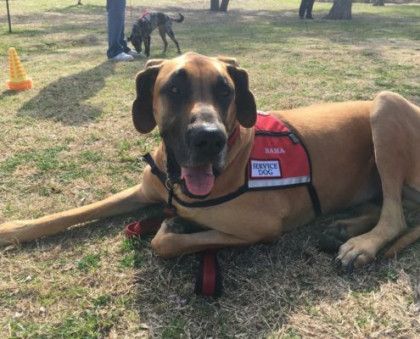 SERVICE K9'S
We are certified to train service dogs for handlers with various disabilities. Our expertise includes service K9's for handlers with mobility issues, epilepsy, and diabetes; as well as service K9's for emotional support.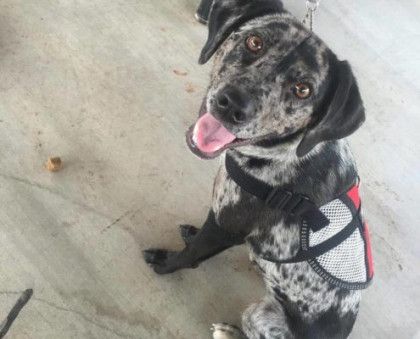 THERAPY K9'S
Therapy K9'S are for everyone! United K9 Therapy Trained Dog Teams can go to hospitals and nursing homes to bring joy to others going through a rough time! (Note: These dogs do not have full access)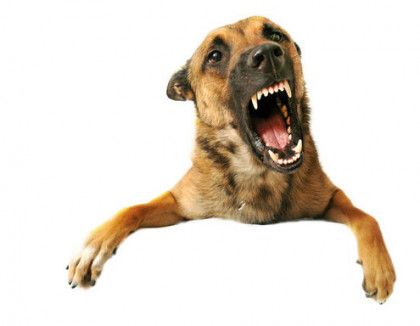 BEHAVIOR MODIFICATION
Our team is equipped to handle dogs suffering from anxiety up to red zone. We will work side by side with you to get control over any behavior issue you have with your dog.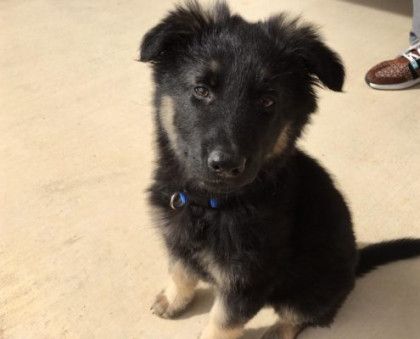 PUPPY PROGRAMS
We can work with your puppy as early as 8 weeks old up to 5 months. Our trainers will walk you through all of your training needs in the puppy stages from potty training to behavior.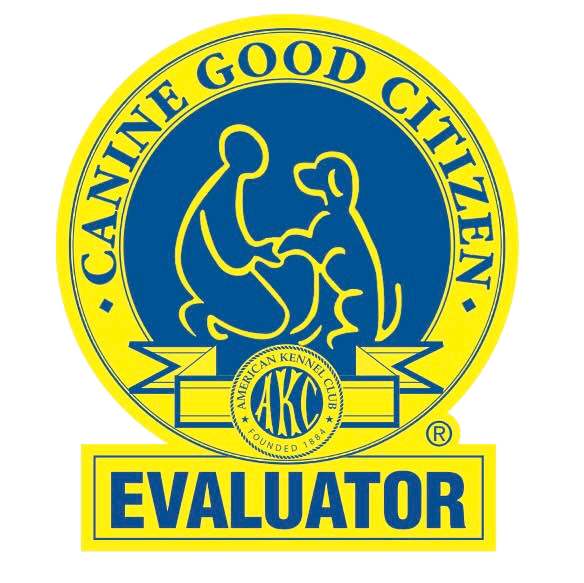 AKC TESTS AND CLASSES
United K9 Academy is a American Kennel Club Evaluator. Stay tuned for Upcoming classes and test.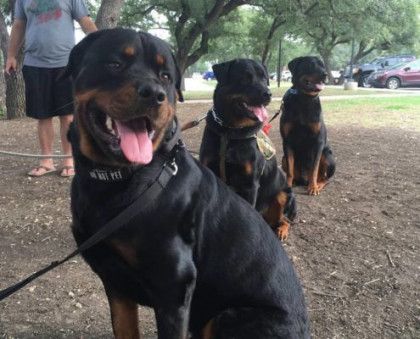 GROUP CLASSES
This is where you will work among other dog teams and professional trainers. These classes are where you and your dog will learn to work with and around high distractions. This is where all your hard work will pay off. Stay tuned for upcoming classes. Sign up for our newsletter!
OTHER SERVICES
Boarding For Training Clients | Snake Avoidance Training | Service Dog Testing On None Client Dogs