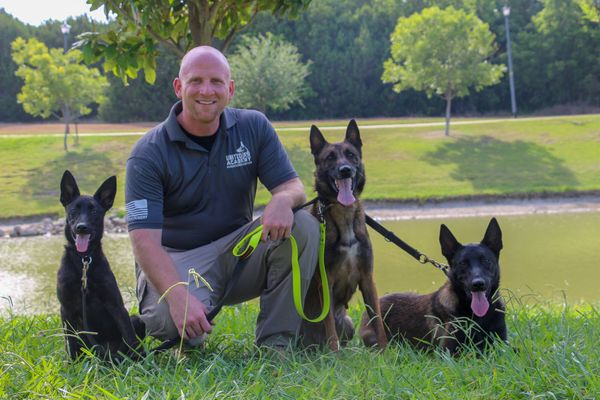 Meet The Owner and Head Trainer.
Owner/Trainer
My whole life I have had a passion for dogs. I have always had some kind of pet in my life but dogs have always provided me with a source of happiness, which lead me to volunteer at local shelters early on. In September 2006 I had to make a choice in my life that would take me away from my passion to help our country. I wanted to join the military as a K9 Handler but there were no slots available. Instead, I joined as a Combat Engineer. A year and a half into my first duty station, a Sergeant Major came to our company looking for soldiers to go to Mine Dog School, I jumped into action. In March 2009 my whole life changed. I was living my dream working with K9's and helping our country. One of the greatest things to come out of that training school was a dog that will forever hold a special place in my heart. Her name is MWD Raja.
After getting out of the military I knew undoubtedly what I wanted to do for a living. I started a training program in Saint Robert, MO called K9 Manners. I worked with the Waynesville and Saint Robert's, MO Animal Shelters. I left Missouri, I moved to Harker Heights, Texas in 2012 and started my company, United K9 Academy in 2015. I dedicated volunteer time every week hours to the local dogs shelters to help place dogs in their forever homes. I also volunteered time to help these dogs achieve success at remaining in their new home after adoption.
Today, I currently work with TADSAW (Train A Dog Save A Warrior), working hand in hand with Vets that have PTSD and TBI. A Great benefit of working with the TADSAW Program is getting to help veterans find compatible canine companions from the shelter system. Win-win for both the Vet and the newly adopted dog. One of my favorite passions would be working with aggressive dogs. I also enjoy helping owners to understand why and how dogs act the way they do and to help dog owners achieve the desired behaviors they are seeking from their dog. Training is a passion of mine and I look forward to sharing my years of hands on experience with you.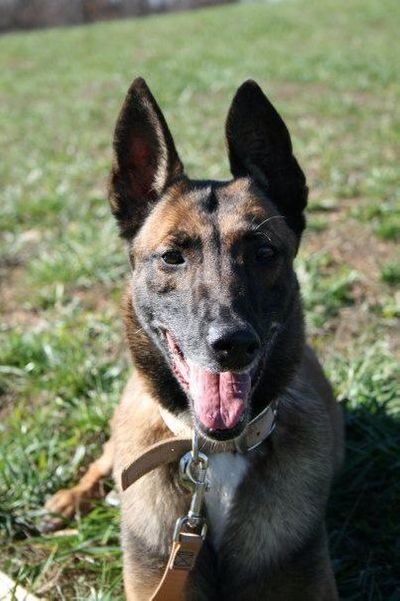 MWD RAJA
Fort Leonard Wood MO. 49th EN Mine Dogs
Belgian Malinois
Raja served in the United States Army under me as a Mine Dog. Our job was to search for Landmines and IEDs in Afghanistan.
Rest in Peace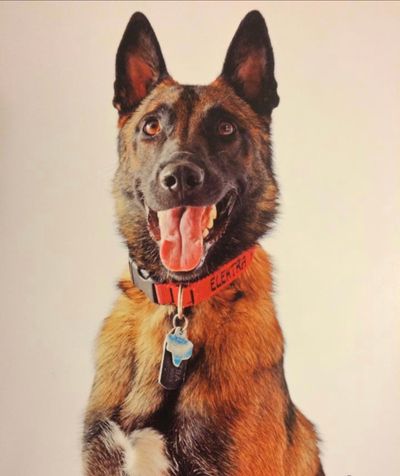 United K9 Elektra
United K9 Search and Rescue and Service K9
Belgian Malinois
Elektra Joined the Family in 2012 she was my demo dog and we trained in Search and Rescue and she was trained in Scent Work. Her other job was to be my Service K9. She passed on July 27, 2023
Rest in Peace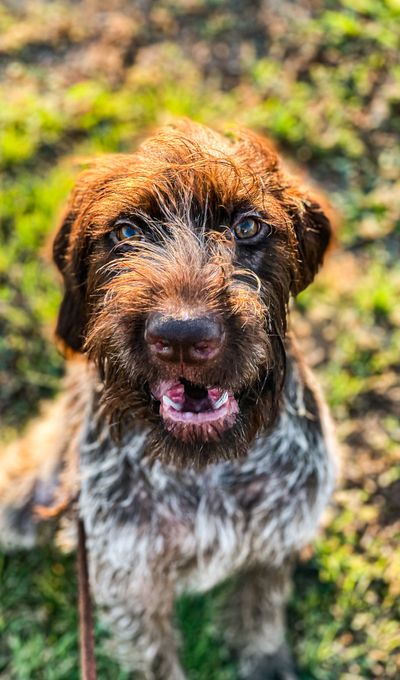 United K9 Ragnar
K9 Trainee
German Wirehaired Pointer
He came DJ Bar Ranch in Montana. Comes from a amazing lineage. His training will be for Search and Rescue, Bed Bugs Searching, and Service K9.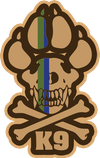 Search and Rescue Training
Let's get out and find some people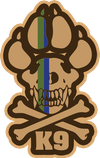 K9 Scent Training
Nothing can hide from K9s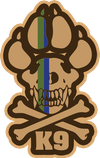 Bed Bug Training.
Say goodbye to the hassle of dealing with dog waste and let us take care of the dirty work.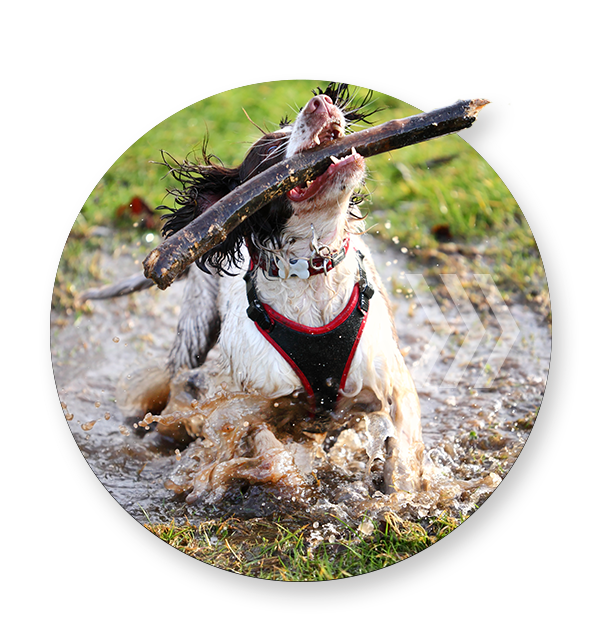 The K9 Nose
Your K9's nose can smell 10,000 to 100,000 times better than your nose. Three things make that happen. Inside your K9 nose, there are about 300 million smell receptors, compared to our measly 6 million. Your K9's brain area that detects smell is 40 times bigger than yours.
Some Facts about the K9 Nose
The K9 Nose can smell 40 feet underground.
K9 can smell separately with each nostril. Just as our eyes compile two slightly different views of the world, and our brain combines them to form a 3-D picture, a K9 brain uses the different odor profiles from each nostril to determine exactly where smelly objects are located.
K9 can detect the tiny reductions in the concentrations of odor molecules that occur over short periods of time. This allows tracking dogs to quickly determine which direction a person or animal has gone in by sniffing the ground.
K9 vomeronasal organ helps them detect pheromones, which are chemicals that animals release that affect other members of the same species. This organ plays an important role in reproduction and other aspects of canine physiology and behavior.
"When sniffing, K9's noses are designed so that air can move in and out at the same time, creating a continuous circulation of air, unlike humans who have to either breathe in or out only
Explosives
Base Smokeless Powder
US Tagged RDX
ICAO
Dynamite
TNT
Semtex
TATP
HMTD
PETN
Potassium Chlorate
Ammonium Nitrate
Black Powder
Sodium Chlorate
Untagged RDX
Firearms
Narcotics
Cocaine
Fentanyl
Heroin
LSD
Marijuana
Methamphetamine
MDA / MDMA
PCP
Book With United K9 Today
Please Call and ask for Craig. All Working Dogs will be Trained by Craig R Hanna Located In Caddo Mills TX